Understanding Your Unique Leadership Style
Feb 14th | 1:00 pm

-

2:30 pm

UTC+0
A lot of people discuss what great leadership is and what is the best leadership style to adopt.
However, there are more answers to these questions than there are leaders out there and therefore more important questions to ask are:

– who are you as a leader?
– what makes your leadership unique?
– and how can you use your full potential as a leader?
In this thought-provoking, re-energizing and fun workshop we share tools and techniques to help you understand your unique leadership style and gain key insights on how you can use your full potential in your everyday work.
This is a game-changing workshop that will revive you, lift your confidence, sharpen your focus and thus have a direct impact on what you achieve in your work. Join Vegard Olsen of Coachingpartner for what promises to be an impactful session.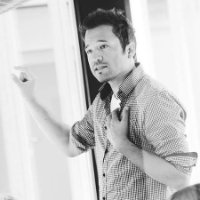 Outline
• Exploring when you are at your best through visualisation and reflections
• Understanding what hinders you to be at your best
• Learning tools to help you work from your core strengths on a regular basis
• Clarifying your intentions as a leader short- and long-term
This is how previous participants describe CoachingPartner's courses:
"Thought provoking, non conventional, very engaging style, unique content, lovely atmosphere, supporting environment, space to think, great exercises that creates personal insights, great examples, relaxed, friendly, engaging, flexible, open, honest, interactive, nicely organized, tools for everyday life, creative elements, excellent facilitation"
* based on 8 courses feedback surveys
---
The Business Helpdesk is a bi-monthly session designed to bring experts from inside or outside of the hub to discuss useful business topics that as a start-up or individual running your own business you will need to carry out yourself without the myriad of support often available in established corporations.
Any questions regarding the event or to show your interest in the topic, including noting that you would be interested in this being scheduled again, please email brixton.helpdesk@gmail.com